About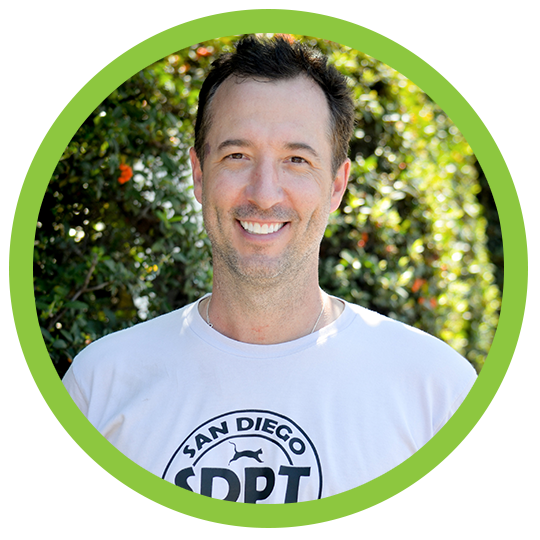 Rob Kuty
Certified Master Dog Trainer


Rob Kuty, President of San Diego Pet Training, Inc. and Certified Master Dog Trainer, has been a professional animal trainer for more than 22 years. He manages all animal training for the Helen Woodward Animal Center and has worked at the Columbus Zoo, SeaWorld Florida and spent several years as the manager of the Pet's Rule show at SeaWorld San Diego. Rob earned a Bachelor of Arts Degree in Psychology from Youngstown State University. His experience includes working with dogs, cats, pigs, pigeons and exotic birds. Rob has made several appearances on the local news, has appeared on the Tonight Show with Jay Leno, was a guest on the Animal Planet's Faithful Friends television show and participated in the 2019 Puppy Bowl Filming. He has also had the pleasure of training dogs for Gene Wilder and Diane Keaton. Rob is certified by the American Kennel Club to train and test for the Canine Good Citizen certification and worked closely with Rick Klassen of Black Forrest K9 Training in Palm Springs for years to earn his Master Dog Trainer Certification. He has also served as a mentor trainer for students at the Animal Behavior College and is a supporting member of the International Association of Animal Behavior Consultants.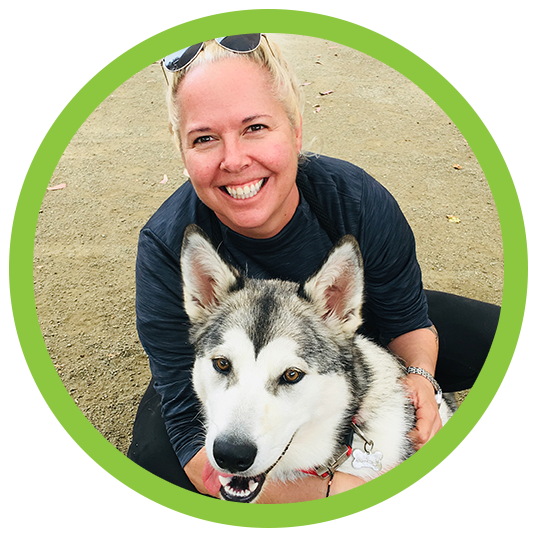 Erika Mijuskovic

Erika has been a Senior Trainer with San Diego Pet Training on campus at the world renowned Helen Woodward Animal Center for more than 15 years. She has personally trained hundreds of staff and technicians in safe handling protocol for animals, many of which have behavioral issues ranging from fear and apprehension to dog and people aggression. Her job has been to enrich the lives of thousand of shelter animals over the years in order to help them find their forever home or to help clients dogs in the boarding facility on campus excel in their existing home. Over the years Erika is a lifelong pet guardian with a deep devotion for Siberian Huskies (she had four adopted huskies at one time!) and currently has one Siberian Husky who is a rescue from Helen Woodward. Erika has a background working with both children and adults with developmental disabilities and has extensive training in behavior modification with non verbal populations. Erika offers pet sitting and dog walking services. For more details visit her at https://www.prestigepetcaresd.com.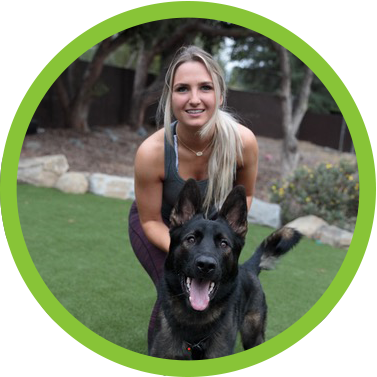 Heather Gould

Heather was born and raised in San Diego and has been passionate about working with dogs and people from a young age. She started with backyard agility courses and taking her therapy dogs to local assisted living communities and to the library for a "Read to a Breed" program to help young kids learn to read and gain confidence. From there she got her dream job and official start as a dog trainer in 2012 when she became an apprentice trainer for Rob Kuty at the Helen Woodward Animal Center! Heather teaches group dog training classes, works with board and train clients and helps train adoptable dogs at the Helen Woodward center so they are ready to transition into their forever home! Heather earned a Bachelors of Arts Degree in Psychology and a minor in Business from Gonzaga University and continued to grow her dog training skills while working with her own working line German Shepherds.