About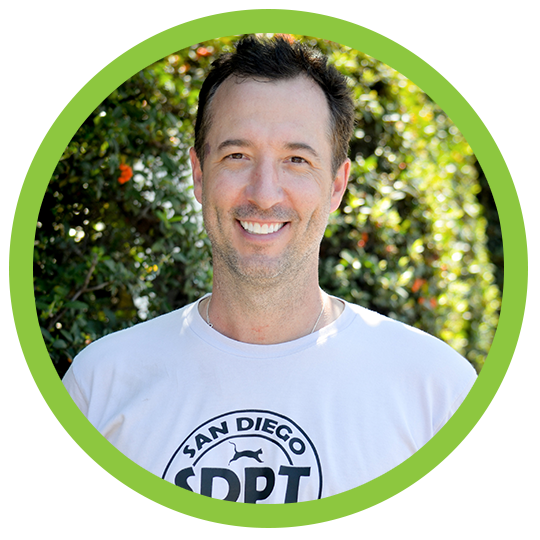 Rob Kuty
Certified Master Dog Trainer


Rob Kuty, President of San Diego Pet Training, Inc. and Certified Master Dog Trainer, has been a professional animal trainer for more than 22 years. He manages all animal training for the Helen Woodward Animal Center and has worked at the Columbus Zoo, SeaWorld Florida and spent several years as the manager of the Pet's Rule show at SeaWorld San Diego. Rob earned a Bachelor of Arts Degree in Psychology from Youngstown State University. His experience includes working with dogs, cats, pigs, pigeons and exotic birds. Rob has made several appearances on the local news, has appeared on the Tonight Show with Jay Leno, was a guest on the Animal Planet's Faithful Friends television show and participated in the 2019 Puppy Bowl Filming. He has also had the pleasure of training dogs for Gene Wilder and Diane Keaton. Rob is certified by the American Kennel Club to train and test for the Canine Good Citizen certification and worked closely with Rick Klassen of Black Forrest K9 Training in Palm Springs for years to earn his Master Dog Trainer Certification. He has also served as a mentor trainer for students at the Animal Behavior College and is a supporting member of the International Association of Animal Behavior Consultants.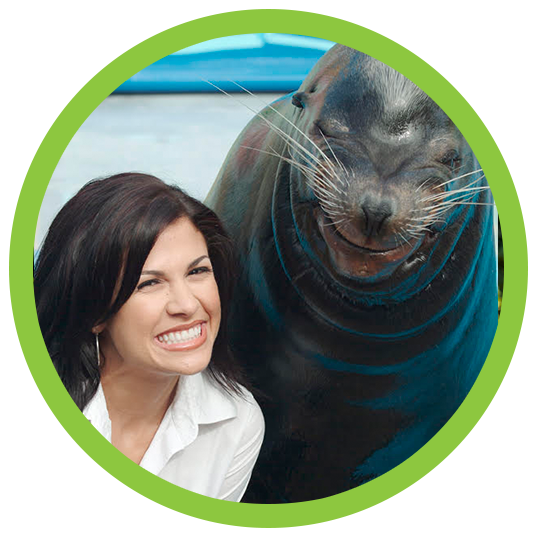 Alex Kuty

Alex is a native of San Diego and graduate of San Diego State University with a Bachelor of Arts in Communications and Minor in Spanish. She spent 15 years working in the Entertainment and Public Relations departments at SeaWorld San Diego. At SeaWorld she hosted the Shamu and Pet's Rule shows and performed in the Sea Lion and Otter show. She also traveled across the west coast with the Animal Ambassador Team visiting schools and news stations promoting conservation efforts. Alex has worked on SDPT special projects such as training dogs for Annie, Legally Blonde and the Wizard of Oz and also working with board and train clients. Alex is proud to be the Operations Manager for San Diego Pet Training, you can email her at info@SDPetTraining.com with any questions you have about your pet and our services.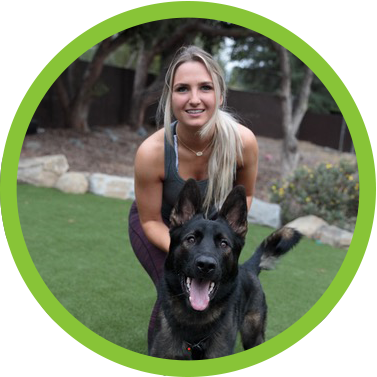 Heather Gould

Heather was born and raised in San Diego and has been passionate about working with dogs and people from a young age. She started with backyard agility courses and taking her therapy dogs to local assisted living communities and to the library for a "Read to a Breed" program to help young kids learn to read and gain confidence. From there she got her dream job and official start as a dog trainer in 2012 when she became an apprentice trainer for Rob Kuty at the Helen Woodward Animal Center! Heather teaches group dog training classes, works with board and train clients and helps train adoptable dogs at the Helen Woodward center so they are ready to transition into their forever home. Heather earned a Bachelors of Arts Degree in Psychology and a minor in Business from Gonzaga University and continued to grow her dog training skills while working with her own working line German Shepherds.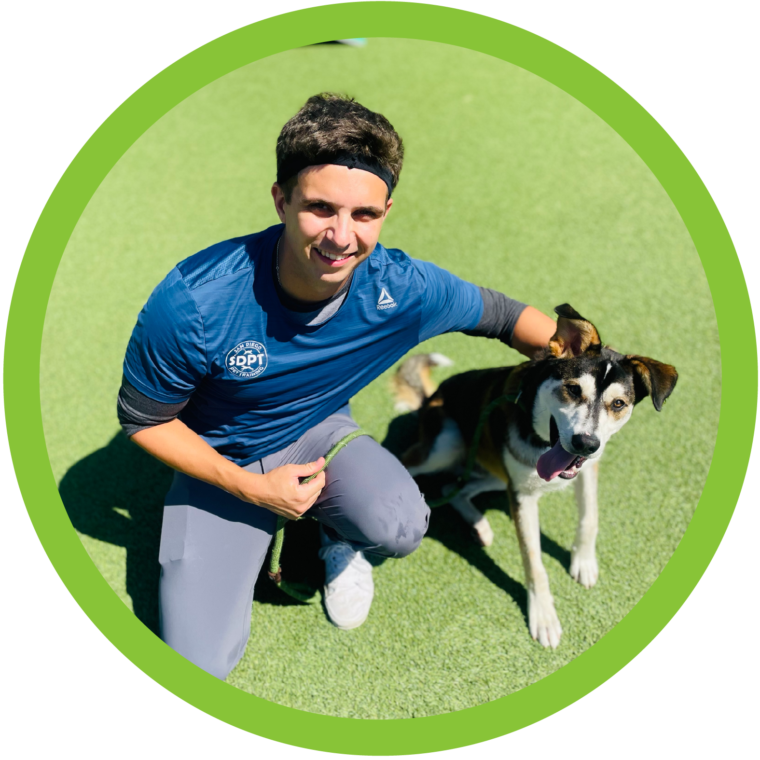 Matt Dickmann

Matt is originally from Boston but settled in San Diego after joining the Marine Cops. Matt's passion for dogs came after working with explosive detection dogs in the Marines. Matt is currently an explosive and narcotics detection handler for AMK9. He is also an instructor for dogs who deploy with the Department of State, Police Departments and Military Special Forces. Matt is excited to join the SDPT team bringing his experience to work with shelter animals. In his free time he enjoys spending time at the beach and training his three German Shepherds!